Delivery and payment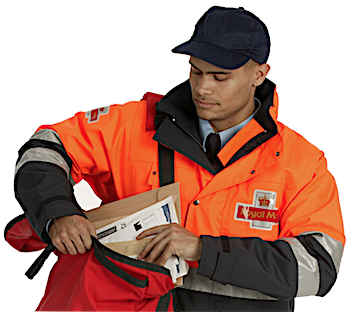 Our usual practice is to despatch items within 48 hours and to include an invoice with the goods.
DESPATCH
Orders are usually despatched within 48 hours of receipt from Monday to Friday. At busy times of the year there may be a short delay in processing your order. If the item you have ordered is out of stock and there is likely to be a delay of a week or more in sending it, we will let you know.
If you would like us to delay sending your order, e.g., due to school holidays, please let us know when you place the order.
POSTAGE
United Kingdom
Packing and postage by First Class mail are free-of-charge within the UK only. For orders from outside the UK, an additional charge is made for postage and handling (see below).
Overseas
An additional charge will be made to cover postal costs. Please eMail or phone to ask for an estimate of the shipping charge when you place your order.
PAYMENT
In most cases, we will send you an invoice with the goods, which will include full payment details. If you would like the invoice to be sent to a different address from the delivery address, please let us know when you place the order.
In some circumstances, we may ask you to pay for the goods in advance.
HANDLING CHARGE FOR NON-UK ORDERS
Due to the additional costs involved, we will add a £10 handling charge to all non-UK orders.
VALUE ADDED TAX (VAT)
The prices given on the NCBE price list and this website do not include VAT. All goods, except those marked with an asterisk (which are zero rated), incur VAT at the UK standard rate. VAT will be added to the total price of the order unless you provide us with a valid VAT registration number. Orders sent to countries outside the European Union do not incur VAT, but please note that you will be responsible for paying any applicable taxes or duties.