Frequently asked questions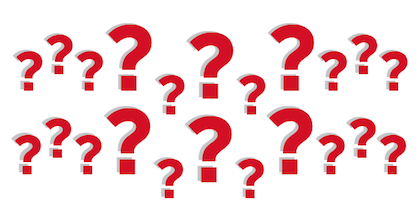 This is a selection of questions that people often ask us.
DO YOU HAVE AN EMAIL ADDRESS WE CAN SEND ORDERS TO?
Yes, please send email orders to NCBE@reading.ac.uk.
We also have an online store, which you can use if you are ordering from an educational institution in the UK and paying by card. The online store does not currently accept orders from outside the United Kingdom.
THERE ARE NO CATALOGUE NUMBERS ON YOUR PRICE LIST/WEB SITE. HOW CAN I ORDER THINGS?
None of the items we sell have catalogue numbers. Just write down the name of what you want. (This is less error-prone than using catalogue numbers.)
IS THERE A DELIVERY CHARGE?
In the UK, for almost all items we sell, the price of delivery (Royal Mail first class for small parcels or Parcel Force 48 for larger parcels) is included in the cost of the goods.
For overseas orders, we will charge you for delivery. Please contact us for a quotation.
HOW SOON CAN YOU SEND THE ORDER OUT?
Almost all orders received before midday will be sent out the same day. Those received after midday will be sent on the next working day. At busy times, it may take a little longer to process your order. If there is likely to be a long delay, we will contact you.
CAN YOU DO NEXT DAY DELIVERY?
If we receive your order before midday, we can arrange for next day delivery in mainland UK, but there will be an additional charge for this. The service is very expensive, especially if you want to receive the goods before 12.00 the next day. We normally send items by first class post, which usually arrives the next day, so unless you are desperate, it's probably better to rely upon our usual Royal Mail service.
CAN I PAY BY CREDIT CARD?
Yes, but if you are in the UK and wish to pay in this manner, you must use our online store. This is because, for security reasons, we are unable to accept your card details over the phone or by email.
If you are ordering from outside the UK and would like to pay by card then please contact Andrea Gough for more details (andrea.gough@reading.ac.uk).
CAN YOU SEND AN ITEM TO MY HOME ADDRESS?
No. For health and safety reasons we can only supply goods to recognised educational institutions.
HOW LONG WILL THE ENZYMES KEEP?
If they are stored correctly, most of the enzymes will retain their stated activity for at least 6 months. After some time in storage, the enzymes will begin to lose some of their activity, but in most school investigations this will not be noticable. (If you are using enzymes for an examination asessment, we recommend that you purchase new supplies.)
WE DIDN'T PUT THE ENZYMES IN THE FRIDGE IMMEDIATELY ON RECEIPT. WILL THEY STILL WORK?
Unless the weather is particularly hot, they should be fine.
DO YOU SELL SUCRASE?
No, but you can use invertase to do the same job. [Although the names invertase and sucrase are sometimes used interchangably, they are different enzymes, as they break the disaccharide sucrose at slightly different locations. The products of the enzyme action, however, are exactly the same.]
DO YOU SELL TRYPSIN?
No. But you may find that you can use Neutrase® instead e.g., for clarifying skimmed milk.
THE DNA IN THE KIT HAS DEFROSTED. CAN WE STILL USE IT?
Probably. The plasmids are packaged aseptically and can withstand repeated freezing and thawing. If the DNA has been thawed and kept in a warm place for more than a day or two, it may be advisable to replace it, however.
OUR TBE BUFFER CONCENTRATE HAS CRYSTALLISED IN STORAGE. CAN WE STILL USE IT?
You could try diluting the concentrate as directed on the bottle and warming it gently to help any solids to dissolve. If there are a few undissolved crystals left, these can be filtered out and the buffer can be used without affecting the results. If a lot of crystals refuse to dissolve, it will be necessary to buy new stock.
WHERE CAN WE BUY A POWER SUPPLY FOR THE CENTRIFUGE?
There are several suitable models that can be purchased for approximately £10. You need a variable 6-12 volt (1200 mA maximum) DC mains transformer. Masterplug 1200 mA AC/DC Mains adapter (Model MVA 1200-MP) is suitable and can be purchased from online suppliers such as Amazon.
WHERE CAN WE BUY REPLACEMENT ALGAE FOR THE PHOTOSYNTHESIS KIT?
If you are in the UK, we suggest that you go direct to our suppliers; Darwin biologicals.
I WANT E. COLI K-12. DO YOU SELL IT?
'K-12' and 'B' are two commonly-used laboratory strains of E. coli. Numerous strains with different genotypes and therefore different characteristics have been derived from these two strains. Most of the E. coli strains we supply are K-12 strains. The exact strain you need will depend upon what you want to do with it (for example, you may want to transform the bacteria with plasmid DNA, show the action of the lac operon, or carry out a conjugation experiment). These different experiments will require different K-12 strains of E. coli. If, however, you want to investigate the action of bacteriophage on E. coli, you probably need a B strain, not a K-12 strain.