SAFETY: Working with microbes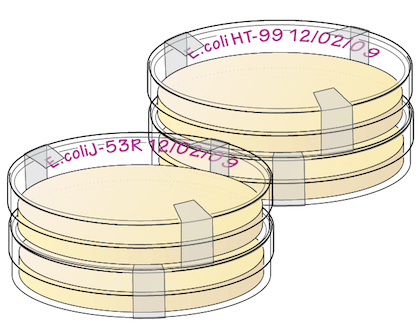 In 2001, the Association for Science Education published the third edition of 'Topics in Safety', a general guide to safety in school science education. Chapter 15 of this book contained advice on microbiology and biotechnology. That advice is available to download from the link below.
THE CHAPTER FROM THE ASE PUBLICATION 'TOPICS IN SAFETY' (2001) HAS BEEN RE-FORMATTED IN TWO PARTS BY MISAC
2. SUITABLE AND UNSUITABLE MICROORGANISMS
USEFUL WEBSITES (UK)
MICROBIOLOGY SOCIETY (FORMERLY THE SGM)
ESCHERICHIA COLI K-12 STRAINS
We are often asked for 'E. coli K-12′. 'K-12' and 'B' are two commonly-used laboratory strains of E. coli. Numerous strains with different genotypes and therefore different characteristics have been derived from these two strains.
Most of the E. coli strains we supply are K-12 strains. The exact strain you need will depend upon what you want to do with it (for example, you may want to transform the bacteria with plasmid DNA, show the action of the lac operon, or carry out a conjugation experiment). These different experiments will require different K-12 strains of E. coli.
If, however, you want to investigate the action of bacteriophage on E. coli, you probably need a B strain, not a K-12 strain.
Media recipes