Carbohydrase mix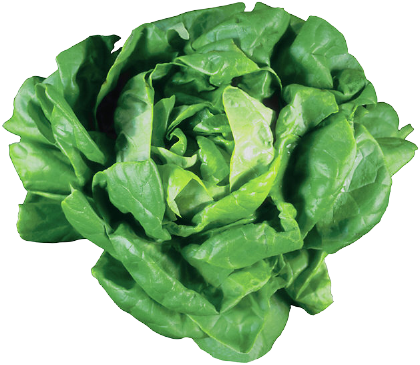 Viscozyme® is a multi-enzyme complex containing a wide range of carbohydrases. It also acts on branched pectin-like substances found in plant cell walls. One of its more interesting uses in the school laboratory is in the production of plant cell protoplasts from lettuce leaves.
PRACTICAL PROTOCOL
SOURCE
Viscozyme® is produced by a selected strain of the fungus Aspergillus aculeatus.
COMMERCIAL USES
Viscozyme® finds a wide range of uses in industry, especially where useful products are being extracted from plant materials and in the processing of cereals and vegetables. It can enhance the availability of starch in fermentation by degrading the non-starch polysaccharides that are often bound to starch in plant materials. It generally reduces the viscosity of materials derived from plants and can hence improve extraction yields.
EDUCATIONAL USES
The reduction in viscosity of cellulosic substrates can easily be measured in the school laboratory. An interesting educational application is in the degradation of leaf tissue, to produce protoplasts and plant cell mixtures that can be studied under the microscope. There is a link to a practical protocol above left — this was written nearly 30 years ago. You can use 17% (w/v) sucrose solution instead of mannitol or sorbitol [the reason that these sugars were used is that they are not metabolised by the plant cells, which may matter if you are trying to cultivate plant protoplasts. It this exercise they are kept for such a short time, however, it does not matter if you use glucose solution].
Note: Cos and Iceberg lettuces are unsuitable for this activity, as their leaves are too thick and fibrous. The variety 'Little Gem' or similar is ideal. The leaf tissue must be the soft green part, not the thick midrib or tougher lower part of the leaf.
ACTIVITY
Viscozyme® contains a range of carbohydrases including arabanase, cellulase, beta-glucanase, hemicellulase and xylanase. It also breaks down branched pectin-like substances found in plant cell walls. The optimal conditions for Viscozyme® with its several and complex activities are a pH range of 3.3–5.5 and a temperature of 25–55 °C.
STORAGE
The enzyme preparation should be stored at 3–5 °C. At this temperature the enzyme will maintain its declared activity for at least a year. At 25 °C, you can expect the enzyme to maintain its declared activity for at least 3 months. Do not freeze.
SAFETY

DANGER. May cause allergy or asthma symptoms or breathing difficulties if inhaled. See Safety Data Sheet for further advice.
SAFETY DATA SHEET
CARBOHYDRASE MIX
Viscozyme® ….. 100 mL ….. £20.00 (GBP)
ORDERING
All of the prices on this page are in GBP and do not include Value Added Tax (VAT). This tax applies within the European Union only. Postage and handling must also be paid on orders from outside the United Kingdom. Details of how to order are given on the price list and on the Ordering web page.
Please note: We are unable to supply this product to addresses in the United States of America.
PLEASE NOTE: THE NCBE SUPPLIES THESE ENZYMES TO SCHOOLS AND COLLEGES FOR EDUCATIONAL USE ONLY. COMMERCIAL USERS OF ENZYMES OR THOSE WHO REQUIRE ENZYMES FOR RESEARCH PURPOSES SHOULD CONTACT THE ENZYME MANUFACTURERS OR OTHER SUPPLIERS, NOT THE NCBE.