Lipase (Lipex)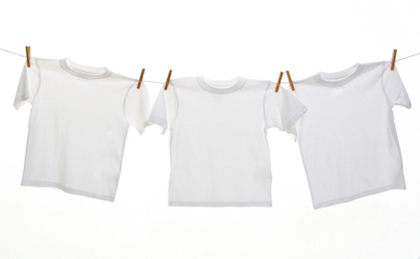 Lipex® is a liquid enzyme preparation containing a lipase suitable for use in detergent preparations.
SOURCE
Lipex® is produced by submerged fermentation of a genetically-modified microorganism. The enzyme protein is not itself modified. After fermentation, the enzyme is separated from the production organism and purified.
COMMERCIAL USES
Lipex® is used in detergent formulations to remove fat and oil-based stains, e.g., salad oil.
EDUCATIONAL USES
Common methods of assaying the activity of lipases in schools are to use tributyrin or egg yolk agar (similar to the method used for proteases) or to measure the change in pH using phenolphthalein when the enzyme is added to milk or a solution of non-dairy creamer (the sort sold for adding to coffee). The latter method is effective, but will be affected by the pH of the water used to dissolve the creamer, so check the pH of your distilled water. See also: Practical Biology. Investigating the effect of temperature on the activity of lipase.
ACTIVITY
Lipex® degrades edible fats and oils to fatty acids and glycerol. Lipex® is effective under neutral to alkaline conditions (optimally at pH 10) and performs across a broad temperature range (30–60 °C).
STORAGE
Lipex® should be stored in a fridge at 3–5 °C. Do not freeze.
SAFETY

DANGER. May cause allergy or asthma symptoms or breathing difficulties if inhaled. See Safety Data Sheet for further advice.
SAFETY DATA SHEET
ORDERING
All of the prices on this page are in GBP and do not include Value Added Tax (VAT). This tax applies within the European Union only. Postage and handling must also be paid on orders from outside the United Kingdom. Details of how to order are given on the price list and on the Ordering web page.
Please note: We are unable to supply this product to addresses in the United States of America.
PLEASE NOTE: THE NCBE SUPPLIES THESE ENZYMES TO SCHOOLS AND COLLEGES FOR EDUCATIONAL USE ONLY. COMMERCIAL USERS OF ENZYMES OR THOSE WHO REQUIRE ENZYMES FOR RESEARCH PURPOSES SHOULD CONTACT THE ENZYME MANUFACTURERS OR OTHER SUPPLIERS, NOT THE NCBE.