Pectinase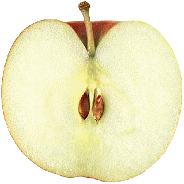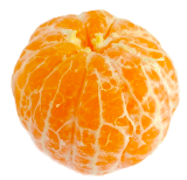 How do you obtain more juice from apples or peel an orange without touching it? With pectinase of course.
SOURCE
Pectinex® is produced by a selected strain of the fungus Aspergillus niger.
COMMERCIAL USES
Pectinex® is a mixture of several types of pectinases, designed principally for treating fruit and vegetable mashes and the maceration of plant tissues. The enzyme preparation can be used to increase the yield of juice from apples, pears, etc. and also to peel citrus and other fruits.
EDUCATIONAL USES
More juice from apples
Enzymatic juice extraction from apples was introduced 45 years ago and today many millions tons of apples are processed into juice annually throughout the world. Instructions for practical work are provided in the menu on the left. Try it with one or more different enzyme preparations, or different types of fruit.
Clarifying fruit juice
The use of pectinase to extract juice from apple is a well-known school practical investigation. However, pectinase was first used industrially to clarify apple juice. The links on the left include an investigation of the effects of pectinase and amylase on their own and combined. This work has the advantage that it can readily be extended to incorporate other enzymes e.g., cellulase, amyloglucosidase (AMG) or be tried using different cloudy fruit juices.
Peeling citrus fruits
Enzymatic peeling of fruit is a new technology that can replace older peeling methods that use steam or lye (strong alkali). New enzyme mixtures can produce clean, residue free, segments of citrus fruits with a good texture and flavour for use as fresh, frozen or canned products. Pectinases can also be used to remove the fine skins of stone fruit such as peaches, apricots and nectarines. See the menu above left to download this protocol.
Please note: Due to restrictions imposed by the original publishers, the New Scientist article which appears in the printed version of this last protocol cannot be included in the PDF file.
ACTIVITY
Pectinex® is a mixture of enzymes. The main enzymes it contains are pectintranseliminase, polygalacturonase and pectinesterase. As a side activity, Pectinex® also contains small amounts of hemicellulases and cellulases. These enzymes exhibit optimum activity around pH 4.5, and at 50 °C. Please refer to the data sheet supplied with the enzyme product.
STORAGE
When stored at 3–10 °C, Pectinex® maintains its declared activity (see data sheet provided with the enzyme product) for at least 12 months. Do not freeze.
SAFETY

DANGER. May cause allergy or asthma symptoms or breathing difficulties if inhaled. See Safety Data Sheet for further advice.
SAFETY DATA SHEET
ORDERING
All of the prices on this page are in GBP and do not include Value Added Tax (VAT). This tax applies within the European Union only. Postage and handling must also be paid on orders from outside the United Kingdom. Details of how to order are given on the price list and on the Ordering web page.
Please note: We are unable to supply this product to addresses in the United States of America.
PLEASE NOTE
THE NCBE SUPPLIES THESE ENZYMES TO SCHOOLS AND COLLEGES FOR EDUCATIONAL USE ONLY. COMMERCIAL USERS OF ENZYMES OR THOSE WHO REQUIRE ENZYMES FOR RESEARCH PURPOSES SHOULD CONTACT THE ENZYME MANUFACTURERS OR OTHER SUPPLIERS, NOT THE NCBE.