School Microcentrifuge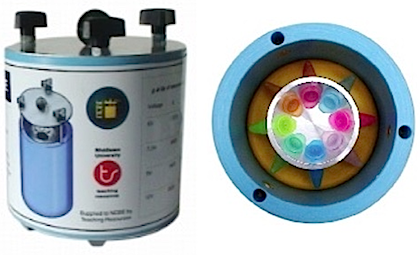 This award-winning 12 volt microcentrifuge holds eight standard (1.5 ml) microcentrifuge tubes, and, unlike many small microcentrifuges, will spin at up to 13,000 rpm (8,500 g), which is sufficient to spin down plasmid DNA, for example.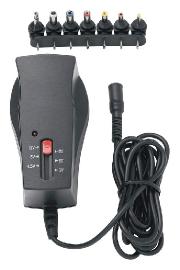 YOU WILL ALSO NEED
Please note that the centrifuge requires a variable 6–12 volt (1200 mA maximum) DC mains transformer, which is not supplied. However, suitable transformers can be purchased online e.g., Masterplug 1200 mA AC/DC Mains adapter (Model MVA 1200-MP) is suitable.
REPLACEMENT MICROCENTRIFUGE TUBES
Microcentrifuge tubes, 1.5 ml ….. 100 ….. £10.00 (GBP)
MICROCENTRIFUGE
Microcentrifuge without power supply (supplied with 100 coloured 1.5 mL microcentrifuge tubes) ….. £89.00 (GBP

Please note that for legal reasons this centrifuge is not available outside the UK.
ORDERING
All of the prices on this page are in GBP and do not include Value Added Tax (VAT). This tax applies within the European Union only. Postage and handling must also be paid on orders from outside the United Kingdom. Details of how to order are given on the price list and on the Ordering web page.