Washing product enzymes pack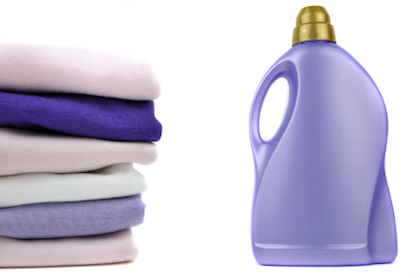 This pack of five different liquid enzyme preparations offers a substantial saving on the cost of buying the enzymes individually. These enzymes can be added to a non-biological washing liquid to create washing products with a variety of different properties.
PACK CONTENTS
This pack contains 100 mL of each of these liquids: Alcalase®; Lipex®; Savinase®; Stainzyme® and Termamyl® Ultra.
EDUCATIONAL USES
Students can make and test their own washing preparations, either by using the enzymes alone or by adding them to a liquid, enzyme-free washing preparation.
ACTIVITY
The properties of the enzymes are described on the individual enzyme pages (see menu on the right). Please also refer to the data sheets provided with the enzymes for further details.
STORAGE
All of these enzymes should be stored in a fridge at 3–5 °C. Do not freeze.
SAFETY

DANGER. These enzymes may cause allergy or asthma symptoms or breathing difficulties if inhaled. See Safety Data Sheets (links above left) for further advice.
SAFETY DATA SHEETS
WASHING PRODUCT ENZYMES PACK
Washing product enzymes pack ….. 100 mL x 5 ….. £75.00 (GBP)
ORDERING
All of the prices on this page are in GBP and do not include Value Added Tax (VAT). This tax applies within the European Union only. Postage and handling must also be paid on orders from outside the United Kingdom. Details of how to order are given on the price list and on the Ordering web page.
Please note: We are unable to supply this product to addresses in the United States of America.
PLEASE NOTE
THE NCBE SUPPLIES THESE ENZYMES TO SCHOOLS AND COLLEGES FOR EDUCATIONAL USE ONLY. COMMERCIAL USERS OF ENZYMES OR THOSE WHO REQUIRE ENZYMES FOR RESEARCH PURPOSES SHOULD CONTACT THE ENZYME MANUFACTURERS OR OTHER SUPPLIERS, NOT THE NCBE.