Nature's dice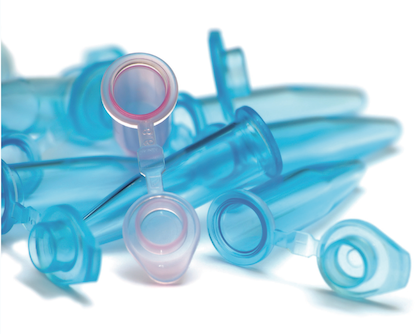 Genetics is often difficult for students to understand. This innovative practical work uses modern DNA technology to help students learn about classical Mendelian inheritance.
ABOUT THIS MODULE
This kit provides a practical simulation of genetic screening, centred on a fictitious extended family with 24 members. The DNA samples can be distributed by the teacher so that students can investigate the inheritance of either a sex-linked or an autosomal recessive condition. Students treat the DNA samples provided with a restriction enzyme and run them on electrophoresis gels. The results from the class are pooled so that the pattern of inheritance may be determined. This activity is a novel practical way of reinforcing learning about Mendelian inheritance, the use of restriction enzymes and gel electrophoresis. It presents an ideal opportunity to stimulate discussion about genetic counselling, confidentiality of genetic information and other ethical concerns.
Ideal for OCR A Level Biology A PAG 6.2 (ensure that you have downloaded OCR's revised instructions from Interchange, however).
MODULE CONTENTS
The module contains materials for 2 complete 'runs' of the Nature's dice protocol, each with 24 students or working groups.
1 fixed-volume 25 µL Minipipet
25 µg 1 kb DNA 'ruler'
DNA samples
48 tubes of dried BamHI restriction enzyme (blue)
48 1.5 mL microcentrifuge tubes
Floating tube holder
2 g DNA electrophoresis-grade agarose
100 white pipette tips, graduated at 2 and 10 µL
8 sheets of carbon fibre electrode material, 10 cm x 10 cm
50 mL TBE buffer (10x concentrate)
8 x 1.5 mL bromophenol blue loading dye
50 mL stain for DNA (2x concentrate)
8 copies of the Student's guide (full colour)
Teacher's guide
Safety data sheets
YOU WILL ALSO NEED
A Base Unit, with electrophoresis tanks, combs and microsyringes
A 36 V mains transformer
A water bath maintained at 37 °C
REPLACEMENT ITEMS
For a full list of replacement items, including Students' booklets, please refer to the Replacement parts web page. Please note that once you have a Base Unit, the most cost-effective option is probably to buy the Nature's dice module rather than individual replacement items.
NATURE'S DICE MODULE
Nature's dice module …..£148.00 (GBP)
ORDERING
All of the prices on this page are in GBP and do not include Value Added Tax (VAT). This tax applies within the European Union only. Postage and handling must also be paid on orders from outside the United Kingdom. Details of how to order are given on the price list and on the Ordering web page.